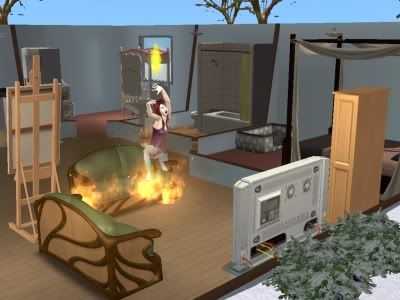 Fuck you glitchy fire!
My sim, who was pregnant btw, sat down to watch some TV.
The couch fucking burst into flames!!
And she jumps up and gets glitched into the couch so death is assured.
After flailing around like a sim on fire for a bit, she succumbed to the flames.
Grimmy showed up and because her hubby was at work, I couldn't save her. :c
AND THEN the social worker showed up and took their first baby away!
Good times...